Acceder Programme[editar]

Acceder is a labour mediation programme which emerged with the objective of achieving the effective incorporation of the Roma population in employment.
The Acceder programme has been operational since 2000 and is present in 14 Regions of Spain with 62 employment offices. The results obtained to date demonstrate its importance, having become a reference point and an example of good practice at the European level.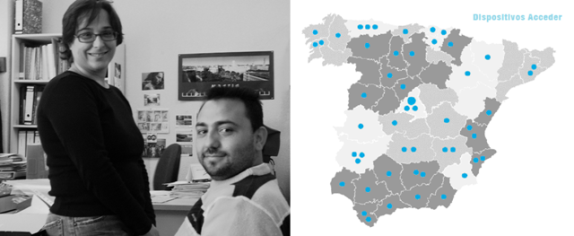 Acceder, recognised as employment agency in Spain
In 2011, the Acceder programme obtained the authorisation to function as Employment Agency throughout Spain from the Ministry of Labour through the Spanish Public Employment Service (Servicio Público de Empleo Estatal – SEPE). This allows the FSG to bring employment support services closer to Roma in their efforts to access employment.

Thanks to the recognition obtained from the SEPE, 26 Acceder offices of the FSG in 13 regions of Spain can function as recruiting agencies. These regions are: Asturias (Oviedo), Andalusia (Cordoba, Malaga, Granada, Seville), Aragon (Zaragoza), Galicia (Vigo), Valencian Community (Alicante and Valencia), Castile-La Mancha (Ciudad Real, Puertollano, Albacete), Castile and León (Leon, Valladolid, Burgos, Salamanca), Catalonia (Sabadell), Extremadura (Badajoz, Don Benito), Madrid (Vallecas and Pan Bendito), Murcia (Murcia) and Navarre (Pamplona).

ACCEDER AT A GLANCE
To this day, more than 98,000 people have benefited directly from the Acceder programme, with Roma constituting 68% and women 53% of beneficiaries, surpassing by far our initial objectives.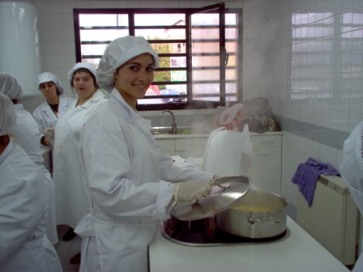 In-company training
Over a period of fifteen years, the FSG achieved the contracting of more than 62,000 people, of which 70% are Roma and 52% women. Furthermore, for 27% of the persons contracted this constituted their first job, highlighting the importance of Acceder in the access of Roma youth to the labour market.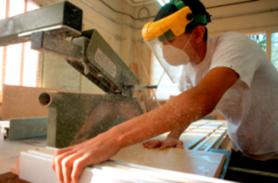 In-company training
Other key aspects of Acceder include professional training and qualification, which are factors of transformation and strategic elements in the promotion of employability.
To this day, more than 6,525 training courses have been developed, through which more than 27,000 persons received training.
In-company training activities also constitute one of the principal success factors of Acceder. These activities are highly practical, linked to employment, adapted to the functional needs of companies and with a significant impact within the programme.