Acceder Programme[editar]
Acceder is the training and employment programme of the Fundación Secretariado Gitano, that pursues the effective incorporation of the Roma population into the labour market as the gateway to full social inclusion.
We attempt to provide a comprehensive response to the situation of detachment and exclusion from the labour market (especially from salaried employment) that the Roma population has historically experienced, focusing on:
Professional qualification and the access of Roma men and women to professions and contracted employment, addressing their demands and matchingthem with the job offers made by companies.
Bringing closer and adapting mainstream professional training and employment services to unemployed Roma men and women, for the latter to access employment on equal terms as the rest of the citizenry.
Generation of protected employment initiatives and counseling in the process of self-employment and for the creation of solvent and competitive companies in the current market.
Awareness-raising on prejudices and discriminatory practices of which Roma men and women are victims, as well as the progressive improvement of their social image.
Generalisation of active policies for the Roma population with a view to effectively improving their living conditions and to guaranteeing equal opportunities in their access to public goods and services.
The Acceder programme was first developed by the Fundación Secretariado Gitano (FSG) as a pilot project in the city of Madrid in 1998, financed by the EU Employment Initiative INTEGRA and, as consequence of its good results, was later spread throughout Spain with the support the several consecutive Structural Funds from the programming periods 2000-2006, 2007-2013 and 2014-2020.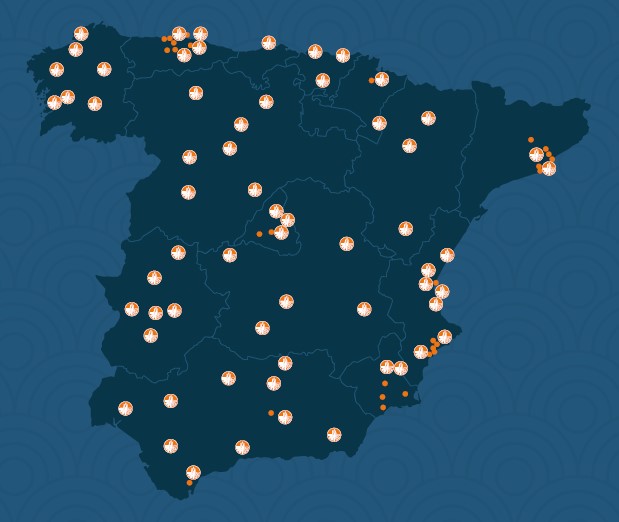 Throughout these twenty years Acceder has shown a focus on efficiency, quality, transparency and rigour in management, achieving, under the umbrella of different operational programmes of the European Social Fund, to become an innovative initiative for the inclusion of the Roma population into the labour market.
To this day, Acceder is present in 14 regions with 63 employment teams with expert professionals in intercultural intermediation, labour counselling and job intermediation, who are in charge of developing the programme at a local level.



ANNUAL REPORTS - EMPLOYMENT INFOGRAPHICS