Work Integration Social Enterprises[editar]
The Acceder Programme is committed to Work Integration Social Enterprises (WISEs) as an instrument for access to employment for the Roma population at risk of exclusion.
As a result of this commitment, we have a nationwide network of companies that provide protected work environments and employment support processes so that people at risk of exclusion can acquire the professional competencies, social skills and work habits necessary to successfully enter the labour market.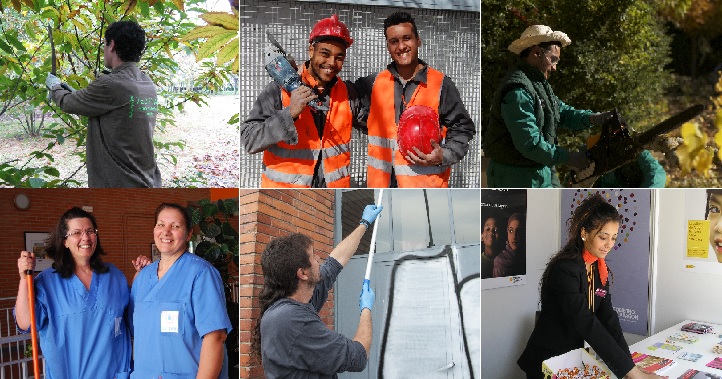 A distinguishing feature of our WISE model is the integration of the intervention within broader employment pathways provided by the Acceder Programme. This integration allows our companies to take on people who have previously undergone employment guidance processes, skills training, technical training or work experience, as well as to have access to the programme's job intermediation with companies in order to facilitate their subsequent transition to the labour market.

We currently have 3 WISEs, located in the Asturias, Madrid and Navarre, as well as one sheltered employment project at national level.