Our work in employment[editar]
The employment and training programmes developed by the FSG put emphasis on improving the employability of the Roma population through the development of personalised labour insertion itineraries. It works primarily towards improving the required professional qualifications and competencies for a full incorporation in the labour market.
Employment, a gateway to social inclusion
The Fundación Secretariado Gitano, through its interventions in the field of employment commits to improving the employability of the Roma community,  not merely with the purpose of facilitating Roma persons' access to the labour market, but rather as a means of fighting against their situation of social exclusion.
We aim to palliate situations of exclusion through the development of individualised social and labour insertion itineraries, which look for the incorporation into employment and, therefore, the involvement and participation in society as full members.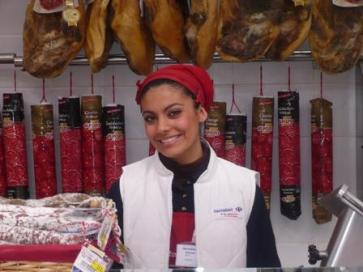 Internships in companies (Talavera de la Reina)
Objectives and lines of action of our intervention in employment
The key priorities of this area of work of the FSG are concretised to achieve the following objectives:
Professional qualification and the access of the Roma population to employment.
Adapt professional training and bring it closer to Roma persons seeking employment.
Establish direct linkages between Roma persons and companies.
Generate initiatives of protected employment, insertion companies and accompaniment itineraries towards self-employment.
Develop support models for the social integration of immigrant Roma persons.
Awareness-raising on prejudices and discriminatory practices affecting the Roma community, as well as the progressive improvement of its social image.
Provide an adequate offer of services that reinforce the prevention of early school leaving and permanence in the educational system.
The generalisation and mainstreaming of active employment policies in favour of the Roma population, oriented to the effective improvement of Roma living conditions and to the guarantee of equal opportunities in Roma access to public goods and services, as a fundamental complement of targeted employment programmes with Roma.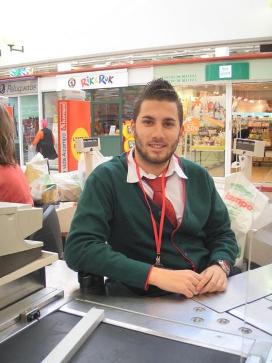 Internships in companies (Sabadell)
Our work is articulated around three major lines of intervention:
Direct intervention with the Roma population, with the specific objective of improving their conditions of employability. It is always developed in an inter-cultural context, through interventions aimed at and with the direct involvement of Roma and non-Roma persons.
Intervention of an institutional character aimed fundamentally at giving impetus to more active social policies oriented to improving the living and working conditions and to providing solutions to the problems and disadvantages of the Roma population.
A permanent effort to raise awareness of society as a whole and of stakeholders involved in the labour market with a view to facilitating the disappearance of any type of discrimination towards Roma persons in their access to training and employment.
We develop integrated and multidimensional interventions to promote the social inclusion of individuals, whereby we look to achieve an impact on the social environment, the family context, the labour market, detecting possibilities of alliances and collaboration to this purpose.