Fundación Secretariado Gitano is a leading organisation in tackling discrimination and anti-Roma hate crimes, a work that we have been undertaking for more than 20 years. In 2002, encouraged by the approval of the European Directive on the application of the principle of equal treatment between persons irrespective of racial or ethnic origin, we created an Area (today a Department) of Equal Treatment and Fight against Discrimination. Thus, even before this directive was transposed into our legal system, we began our specialised activity in this area, registering and dealing with cases of discrimination according to the categories included in the Directive. We also started training key agents (judges, prosecutors, security forces) in anti-discrimination law and Roma people in the exercise of their rights.
In 2005 we started publishing our annual reports "Discrimination and Roma Community" in which we document all cases of discrimination and antigypsyism attended by our teams all over Spain.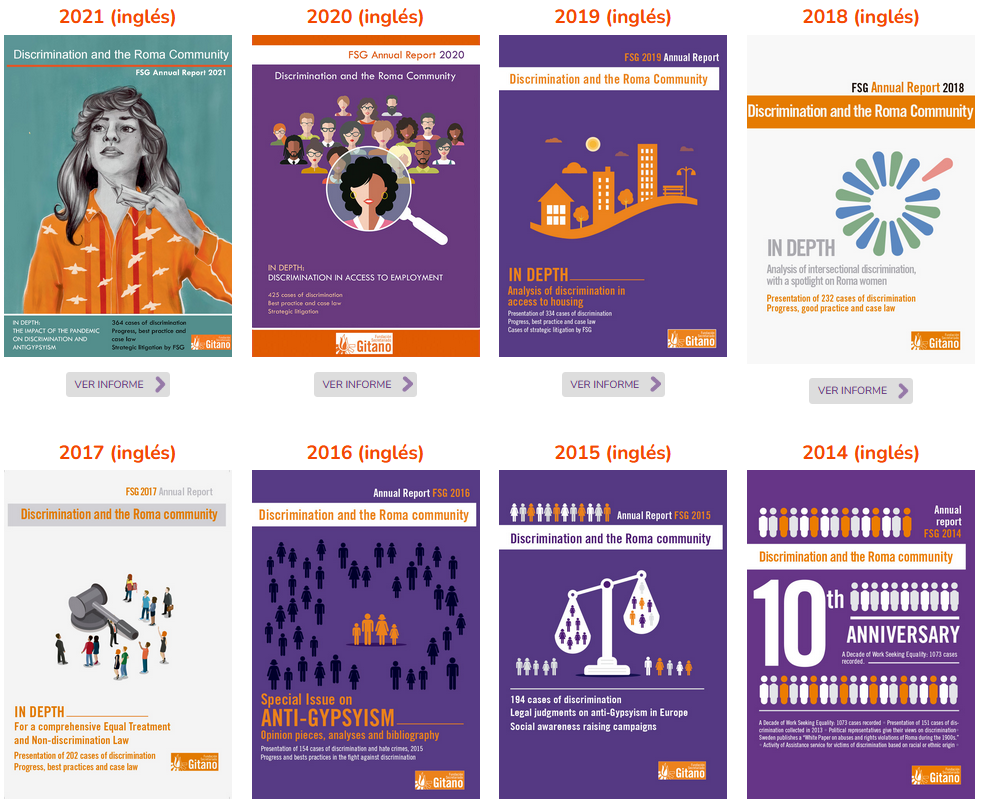 We have also been very involved in the correct application of the aforementioned Directive, working very actively for the establishment of the Council for the Elimination of Racial or Ethnic Discrimination, of which we have been members since its creation in 2009. In addition, over the years we have produced numerous thematic and educational materials concerning the different forms of discrimination faced by the Roma community.
We also participate actively with various administrations, forums and congresses at national level (Alliance for an Equal Treatment Law, Platform for the police management of diversity, CEDRE, etc.) and at European level (FRA, Council of Europe, OSCE-ODIHR, European Commission, ARDI Intergroup of the European Parliament, EQUINET, ECRI, etc.) dedicated to the fight against antigypsyism.