Campus.gitanos.org is the FSG's virtual training platform.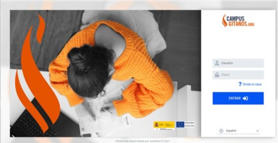 https://campus.gitanos.org/acceso.php
It is a training platform that places the FSG at the forefront of e-learning training methodologies and technologies in third sector organisations.
The Campus Gitanos hosts both training for participants and for internal and external professionals, with a training catalogue on a variety of subjects. The aim is to move towards the implementation of online training in the organisation through a campus that is agile, intuitive, up-to-date and accessible from any device thanks to its responsive technology.
Campus Gitanos is a methodological solution that will help us to guarantee the success of our digital training projects, both those aimed at reducing the digital divide and those with which we aspire to share our work with external, national and international professionals.