NET-KARD Project: Cooperation and Networking between Key Actors against Roma Discrimination
The overall objective of the project was to prevent discrimination of the Roma community and to improve the assistance to victims
The overall objective of the project, with Fundatia Secretariatul Romilor as partner, was to prevent discrimination of the Roma community and to improve the assistance to victims by promoting cooperation and networking among key agents involved in the defence of the right to equality, and also by improving and transferring the already existing body of methodological experience to the different countries taking part in the project (Romania, Spain, Italy and Portugal).
The main activities of the project were:
Analysis of the context regarding discrimination and Roma
Analysis of the experience and work of different key agents in the fight against discrimination
Drafting of practical guides for key agents on discrimination and the Roma population
Creation of national networks among key agents in the fight against discrimination affecting the Roma community
Dissemination and use of results  
National seminars and final transnational seminar.    
The main results of the project:
The project developed some practical guides to prevent discrimination against the Roma community for: Roma associations and other social entities, media professionals, lawyers and jurists, police services.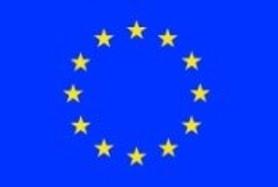 With financial support from the Fundamental Rights and Citizenship Programme of the European Union Project Code Number: JUST/2012/FRAC/AG/2848
National Seminar in Romania
Fundatia Secretariatul Romilor and the Centre for Legal Resources organized, on 28th of October 2014, the Romanian national seminar at the European Public Space of Bucharest.
At the event attended people representing the 4 key categories for which were developed the practical guides within this project.
In the frame of the seminar, it was made a presentation of these guides  and the participants held discussions regarding the  potential cooperation activities between the four key categories  (lawyers, police, media professionals and NGOs) in order to a better cooperation to combat racism.
National seminar in Romania
← BACK TO ROMANIA's MAIN PAGE