Since its creation, the Acceder programme has aimed to promote the access to employment of the Roma population, constituting a powerful instrument of social inclusion and of promotion of equal opportunities as well as a gateway to the labour market.
The philosophy of the programme is founded on the development of comprehensive, integrated actions to ensure the labour inclusion of Roma persons, harnessing the principal factors of social integration of the Roma community.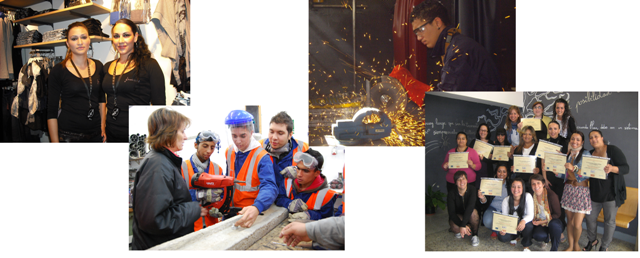 GENERAL OBJECTIVES
Professional qualification and the access of Roma men and women to professions and contracted employment, addressing their demands and reconciling them with the job offers made by companies.
Bringing closer and adapting mainstream professional training and employment services to unemployed Roma men and women, for the latter to access employment on equal terms as the rest of the citizenry.
Generation of protected employment initiatives and counseling in the process of self-employment and for the creation of solvent and competitive companies in the current market.
Awareness-raising on prejudices and discriminatory practices of which Roma men and women are victims, as well as the progressive improvement of their social image.
Generalisation of active policies for the Roma population with a view to effectively improving their living conditions and to guaranteeing equal opportunities in their access to public goods and services.
Key Lines of Action
Personalised labour insertion itineraries
Vocational and professional training
Collaboration with private companies
Research and studies
Technical assistance
Protected employment and insertion companies